Apart from coaching for the Cricket Club of India and Ranji trophy teams, Vijay Alva has another major laurel to his name - coaching none other than Sachin Tendulkar himself. He is a black-belt in Go-Ju-Ryu Karate and teaches kickboxing, boot camps and marathon training to fitness aspirants.
Other than this Vijay has the following accreditations:
Personally trained Mr. Sachin Tendulkar for 2 years during the off-season
Bronze medallist in the Maharashtra State Karate Championship
Fitness trainer with the Mumbai Ranji trophy team in the year 2002-2003
Appointed as the bowling coach and fitness trainer for the Mumbai U-19 team in the year 2001-02
Coached and trained boys of U-16 and U-19 at the Elf Vengsarkars Academy in the year 1998-99.
Has been a coach and fitness trainer at the Cricket Club of India for the all India U-16 program from the year 2000 to 2005.
Trained the Cricket Club of India A team as coach and fitness trainer for 3 years successfully.
Worked for the World Cricket Academy as a fitness trainer for 4 years for the English County teams at the Cricket Club of India.
Conducted lectures and workshops for B.F.Y. Sports Academy in resistance training workouts and kickboxing.
Has been conducting kickboxing classes successfully since 11 years.
Call +91-9530027374 for more info.
Trainers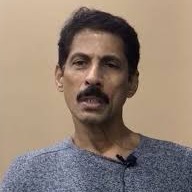 Vijay Alva
Keep in Touch
Subscribe to our newsletter to get the latest news, updates and special offers.