When it comes to fitness, Vijay Alva needs no introductions -- this black belt in Go-Ju-Ryu is known for teaching kickboxing, conducting boot-camps and marathon training to fitness aspirants.
But he has some other laurels under his name too:
Coached and trained under–16 and under-19 boys at the Elf Vengsarkar's Academy for Cricket
Has been a Coach and fitness trainer at the Cricket Club of India (CCI) for the India under-16 program from the year 2000 to 2005
Appointed as the bowling Coach and fitness trainer for the Mumbai under-19 team in the year 2001-02
Fitness trainer with the Mumbai Ranji Trophy team in the year 2002-2003
Trained the Cricket Club of India 'A' team as Coach and fitness trainer for 3 years successfully
Was associated with the World Cricket Academy as a fitness trainer for 4 years for the English County teams at the Cricket Club of India
Personally trained Sachin Tendulkar for 2 years during the cricket off-season
Conducted lectures and workshops for the B.F.Y. Sports Academy in resistance training and kickboxing
Black Belt in Go-Ju-Ryu Karate and a Bronze medallist in the Maharashta State Karate Championship
Call +91-9530027374 for more info.
Trainers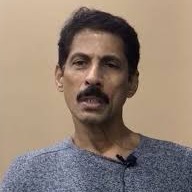 Vijay Alva
Keep in Touch
Subscribe to our newsletter to get the latest news, updates and special offers.